How to get the most out of a policy
Most of us cringe when we calculate our monthly budget for vehicle use because of rising fuel and maintenance costs—if we factor in the expense of insurance coverage, the figure would be higher. Yet it's something which we can't live without because every time we get behind the wheel we'll always be a risk, no matter how careful we are; it's best if we're secured by a policy so we're protected from any mishap that may occur. Unfortunately for us, policy prices are always rising, and there has even been a recent average increase of $153 a year for female drivers.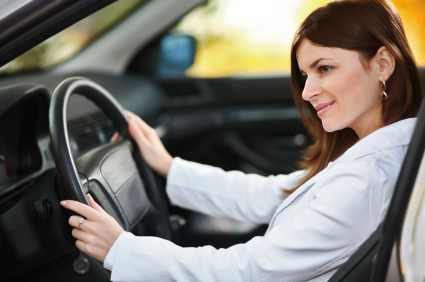 Europe is no different—whereas before, women enjoyed the privilege of having lower premium costs than men, a ruling by the European Court of Justice changed this practice due to gender equality rules. Because of this, The Guardian reported that women are facing a rise in premiums as well, with countries like the UK, Spain, and Ireland being hit the hardest.
It's a good thing that there are ways in which you can reduce the cost of insurance; listed below are some of them:
· Take advantage of discounts. In the US, young female drivers enjoy up to 25% reductions if they're students. In a similar vein, European countries like the UK and Ireland also have price cut schemes in place—for instance, the behavioral driving app of leading insurer aviva assesses your driving then gives discounts for up to 20% based on the results.
· Financial website Investopedia suggested installing anti-theft devices to lower annual premiums. LoJacks and car alarms are some of the installations which can make a difference. Practicality should be taken into consideration, of course—make sure that the costs of adding these devices will result in significant savings. It's best to consult the insurer before installing them, to make sure it's worth the trouble of doing so.
· About.com's Frugal Living gave another tip: park and drive cautiously. Deterring accidental damage and theft by leaving vehicles in a garage or driveway may cause a drop in premiums for about 5%. Also, speeding bumps up insurance costs, so it's better to drive carefully.
[EDITOR'S NOTE: This is a guest post; any financial gain as a result of its use is allocated toward costs of programs designed to empower women through providing access to transportation.]
{ 0 comments }